Our first day in Esfahan was a Friday. On this day of the week, most of the sights of Esfahan are closed, except (curiously enough) the Friday Mosque, the Shaky Minarets where it was too crowded to enjoy the shaking, the Zoroastrian fire temple, the Christian churches in the Jolfa district and the bridges across the river.
So, this enumeration of open-things-on-a-friday describes about what we saw the first day.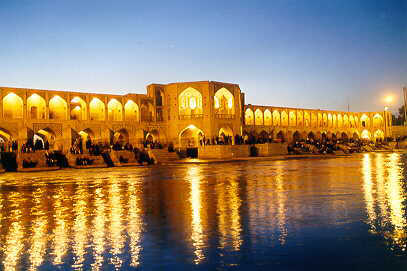 Before the Arabs invaded Iran, there were many fire temples in Esfahan. The Arabs destroyed them all, except this one on top of a hill. We can't claim the Arabs were wrong, it is a quite a climb. We can imagine that after you have climbed this hill, you won't have any energy left to destroy things.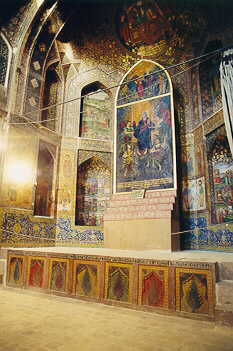 There are about 13 churches in Esfahan's Jolfa district. This district is where many Christians, most of them Armenians, live. The most famous church is the Vank Cathedral, which is not only a church but also a museum. Anyway, the Vank was closed after all, so we went to see another one called the Miriam-church.